EXPERT SERVICES DIRECTORY
The IIIRG frequently receives requests for training in investigative interviewing. 
iIIRG Members will soon be able to access a comprehensive list of training opportunities offered by our members and their companies.  Our strategic partners below are an example of the services listed.
RECORDING & SAFEGUARDING DIGITAL EVIDENCE
Indico Systems' software solutions are globally changing the way industries record audio and video as well as how they mobilize their recordings in a secure, efficient and productive manner.
Indico is a solution for the recording and safeguarding of digital evidence.
​
It is designed to minimise human interaction and to maximise focus and accuracy.​
Indico secures evidential records-recording on every device and supplies its users with autonomous transfer and archiving, customisable retention policies and redaction tools.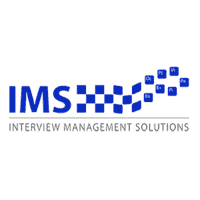 IMS - INTERVIEW MANAGEMENT
SPECIALIST INVESTIGATIVE INTERVIEWING TRAINING
Technologically advanced training, fit for our digital world.
IMS delivers its technologically advanced investigative interviewing training using the patent-pending TILES System® interview management software.
Informed by research, the training develops investigators' clarity of thinking around the purpose, structure and strategy of interviews, leading to greater efficiency and impact across your investigation teams.
Operationally, the efficiencies delivered by the TILES System® will raise professional interviewing standards, drive savings, and enhance the supervision and management of the interviewing workflow. For the first time, Interviewing teams, Interview Advisors and Senior Investigating Officers have a standardised digital framework within which to operate.