INVESTIGATIVE INTERVIEWING
RESEARCH & PRACTICE
II-RP (Investigative Interviewing Research & Practice) is the official journal of the International
Investigative Interviewing Research Group
II-RP is now a free, open access journal.
Please contact us with any suggestions for II-RP.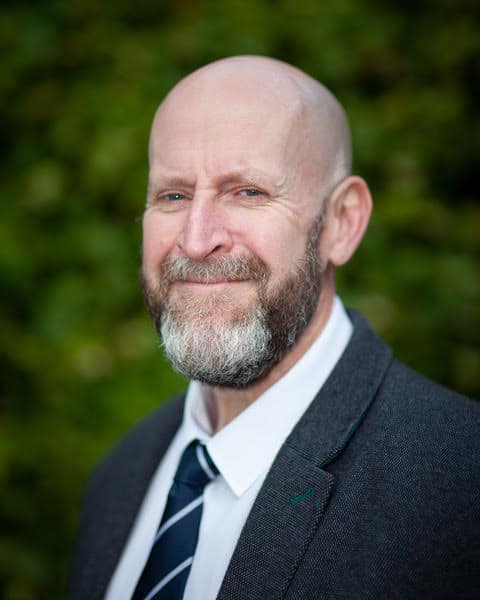 Deputy Journal Editor (Practitioner)
Deputy Journal Editor (Early Career Researcher)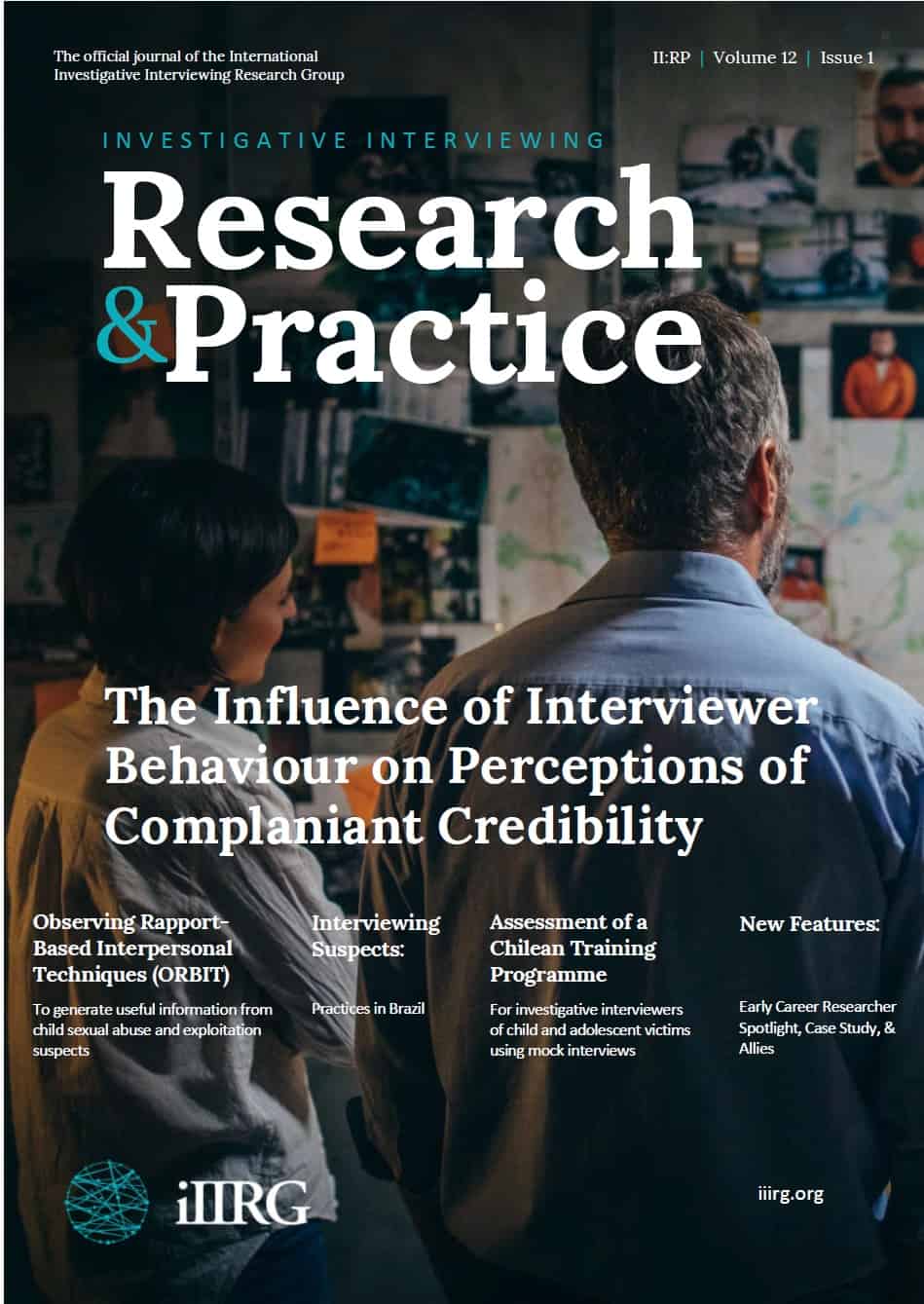 VOL. 12 - ISSUE 1
Now a free, open access journal featuring the best of investigative interview research and practice.

The Influence of Interviewer Behaviour on Perceptions of Complainant Credibility
Perceptions of complainant credibility and beliefs regarding the veracity of their account – as generated within an investigative interview – can strongly influence subsequent investigative and legal decision making. While past research has focused on complainant-related factors, relatively little empirical attention has been paid to the potential influence of interviewer behaviour on external perceptions. In the current study, participants (N = 276) viewed a mock complainant interview in which the interviewer displayed either supportive or unsupportive behaviour while the complainant's responses remained constant. Participants then responded to a series of questions regarding their perception of the complainant and perceived guilt of the accused. Results showed that participants in the supportive condition rated the complainant as more credible and the suspect more likely to be guilty as compared to participants in the unsupportive condition. Additionally, female participants provided higher ratings of complainant credibility and suspect guilt than male participants across both conditions. These findings suggest that interviewer behaviour may influence perceptions of complainant credibility independent of the content and structure of the complainant's account. The potential impact of the findings on the perceptions and behaviour of actors within the criminal justice system (e.g., jurors, lawyers, judges) are also discussed. Keywords: investigative interview, credibility, supportive, unsupportive, verdict
Observing Rapport-Based Interpersonal Techniques (ORBIT)
To Generate Useful Information from Child Sexual
Abuse and Exploitation Suspects
In the United Kingdom alone, it is estimated that between 550,000 – 850,000 individuals pose varying
degrees of sexual risk to children (with a central estimate of 700,000; National Crime Agency, 2021). Whilst the interview process is central to information gathering, empirical research focusing on child sexual abuse (CSA) suspect interviewing is limited. The present study analyses 45 hours of interviews with CSA suspects using the Observing Rapport-Based Interpersonal Techniques (ORBIT) framework. Originally used to code interviews with terrorist suspects (see Alison et al., 2013), this is the first application of ORBIT to another offender population. The ORBIT framework consists of three elements: (i) Motivational Interviewing skills (MI; Miller & Rollnick, 2009) include autonomy, acceptance, adaptation, empathy, and evocation; and (ii) the Interpersonal Behaviour Circle (IBC; Leary, 1955) measures interviewer and suspect interactions along two orthogonal dimensions (control-capitulate and confront-cooperate). Each IBC quadrant has adaptive (promoting conversation) and maladaptive (hampering communication) facets. The third element of ORBIT is an outcome measure of information that is of evidential significance or intelligence value – the 'interview yield'. Multilevel structural equation modelling revealed interviewer adaptive/maladaptive behaviours had a direct impact on suspect adaptive/maladaptive behaviours respectively which, in turn, were associated with interview yield. Further, MI was associated with decreased suspect maladaptive (though not increased adaptive) behaviours. The study provides further support for the ORBIT research from Alison et al. (2013) in a new criminal population. It highlights that interviewers who adopt a rapport based and interpersonally skilled approach will have information-gathering success with CSA suspects. Keywords: rapport, motivational interviewing, child sexual abuse, suspect interviewing, information gathering
The interviewing or interrogating of suspects is a stage in criminal investigations in which additional information related to the investigation is sought. Interrogations have historically been intended for obtaining confessions, and some police officers in many countries have made use of coercive or accusatory techniques to this end. The study reported here is the first to examine current practices for the interviewing of suspects in Brazil. Our results from a sample of civil police officers from two states in the south of Brazil indicated that they usually investigate a wide range of crimes, and interrogations last on average around one hour. The use of coercive techniques was reported be less frequent than the use of accusatory techniques during the interrogation of suspects. Participants informed having received limited specific training for the interviewing of suspects. Factors, such as the number of investigated crimes, duration and number of interrogations, and police officers' years of experience, were associated with the more frequent use of accusatory practices. Taking into account the limitations of a self-report survey from just a few states of the country, we discuss possible implications of our results for improving current practices for the interviewing of suspects in Brazil. Keywords: criminal investigation, interviewing of suspects, interrogation, police investigation, policing
Assessment of a Chilean Training Programme
For Investigative Interviewers of Child and Adolescent
Victims Using Mock Interviews
The paper analyses the effectiveness of the first versions of the Chilean investigative interviewing training programme, developed by the Public Prosecutor's Office and Fundación Amparo y Justicia during the implementation of the law that introduced the video recorded investigative interview into judicial processes involving child and adolescent victims or witnesses of sexual and other serious crimes. The performance of 53 interviewers was evaluated before and after they participated in the courses by measuring the proportion of open ended, specific, and suggestive prompts used in mock interviews with trained actors. Results showed a significant increase in the use of open-ended prompts in the post-training assessments, while all remaining interventions showed a significant decrease. The observed rise in the use of open ended questions is considered an indicator of the effectiveness of this training programme in Chile. These findings are consistent with previous international training experiences and provide unprecedented evidence about child investigative interviewing in Latin America. Keywords: investigative interviewing, interviewers' training, NICHD Protocol, child abuse, Chile
Early Career Researcher Spotlight
Summary of iIIRG Virtual 2021 for II:RP – Student
Perspective
Highlighting the 2021 Virtual iIIRG Student Presentation Award Winners
Toward a Comprehensive Conceptualization and
Improved Identification of Suspect Vulnerability in
Criminal Proceedings
Show 'em, Tell 'em, Bluff 'em: Presenting Evidence Reduces Suspect Cooperation
The Incel Van Attack of Toronto, Canada – April 23, 2018
Creating a Successful Academic-Practitioner Relationship: A Canadian Case Example
Investigative interview recording systems for practitioners and academics
Quintan Crough
Mark D. Snow
Christina Connors
Davut Akca
Joseph Eastwood
Emily Alison
Michael Humann
Laurence Alison
Ricardo Tejeiro
Joshua Ratcliff
Paul Christiansen
Debora Pacheco de Abreu
William Weber Cecconello Imed
Lilian Milnitsky Stein
Ray Bull
Nicolás Pietrasanta
Rocío Acosta
Catalina Fernández
Carolina Puyol
Valentina Ulloa
David La Rooy
Cassandre Dion Larivière
Joanne Kenrick
Kirk Luther
Lore Mergaerts
Margarita Parker
Robert Thomas
Paul Mitton
Dominik Wessling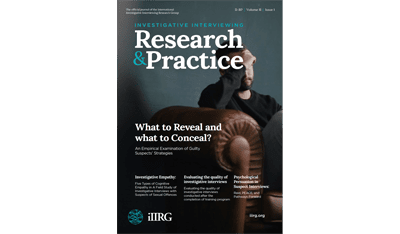 VOL. 11 - ISSUE 1
Now a free, open access journal featuring the best of investigative interview research and practice.

What to Reveal and what to Conceal?
An Empirical Examination of Guilty Suspects' Strategies
With Study 1 (N=140), we aimed to examine how different ways of disclosing evidence during an interview would influence guilty suspects' perception of interviewer's prior knowledge and elicit statement‑evidence inconsistencies. Specifically, we wanted to understand how disclosing or withholding evidence regarding non‑critical topics (i.e., preliminary activities leading to a central criminal act) would lead to different levels of statement‑evidence inconsistencies regarding the critical topic (i.e., the central crime). We predicted that interviews with evidence disclosed would elicit low statement‑evidence inconsistencies whereas interviews where evidence was not disclosed would result in high statement‑evidence inconsistencies. The outcome did not support our predictions. Guilty suspects revealed crime‑related information about non‑critical themes and withheld information regarding the critical theme irrespective of evidence disclosure. We posited that this outcome occurred because the information regarding the non‑critical themes of the crime seemed less incriminating in comparison to information regarding the critical theme. We explored this unexpected finding in Study 2 (N=216), which was designed to understand if guilty suspects would reveal information regarding themes of the crime that are not incriminating in comparison to themes that were incriminating as observed in Study 1. We used the evidence disclosure tactics of Study 1 in Study 2 and also measured how these influence the suspects' perception of interviewer's knowledge. The outcome replicated findings from Study 1 that guilty suspects reveal or withhold information based on the cost of disclosing the information. This is a novel finding in the Strategic Use of Evidence literature.
Keywords: Strategic Use of Evidence; statement‑evidence consistencies; counter‑interrogation strategies; perception of interviewer knowledge; disclosure cost.
Five Types of Cognitive Empathy in A Field Study of Investigative Interviews
with Suspects of Sexual Offences
Empathy in investigative interviews has increasingly become a focus in the recent literature on investigative interviewing as its implementation may aid in building and maintaining rapport. Displaying empathy in interviews is claimed to have positive impacts on the provision of investigation relevant information. However, the literature currently omits practically operationalizing empathy, which would provide a means of implementing it effectively in investigative interviews. As such, the present study examines empathic displays by interviewers employed in interviews with suspects of high‑risk crimes such as sexual offences in order to see what types are applied as a step towards identifying and possibly defining/operationalizing empathy during investigative interviews in the future.
Nineteen audio‑tapes of police interviews with suspects of sexual crimes in England and Wales conducted by experienced police interviewers were coded for their empathic displays and suspects' level of information provision throughout the interviews. Five different types of empathy were found to be employed. Interviews that had higher levels of suspect information provision involved all five types of investigative empathy, whereas interviews in which fewer types of empathy were displayed offered less or no information. Thus, the use of investigative empathy in investigative interviews can indeed be recommended.
Keywords: investigative interviewing; rapport; empathy; interrogation; offenders
Evaluating the quality of investigative interviews
Evaluating the Quality of Investigative Interviews
Conducted After the Completion of a Training Program
A previous study conducted in Sweden showed that criminal investigators who participated in a 6‑month course, including a systematic and extensive training program based on a flexible protocol and during which they received extended supervision, were able to reduce their use of option‑posing and suggestive questions and used more open‑ended questions at the end of the training. However, that study did not determine whether the participants continued to employ preferred interview techniques in the months after the course concluded. In the present study, therefore, we evaluated interviews conducted by 66 Swedish criminal investigators who were given the same training as the previous participants. They attended four different courses between the autumn term of 2013 and the spring term of 2015. The present study specifically focused on changes in interview quality from before the course started, to the final interview at the end of the course and interviews subsequently conducted four months after the course was completed. The coding distinguished between open‑questions (invitations, directives) and risky questions (option‑posing and suggestive prompts). We found that, over time, the participants made increased use of recommended types of questions (invitations and directive questions) and reduced use of risky question types (option‑posing and suggestive questions). This suggests that the training program enhanced the investigators' interview behavior and that they maintained their good practices after completing the course. This is an important finding because inappropriate interviewing can undermine the legal rights of both alleged victims and suspects.
Keywords: Investigative interviews, training, increasing open questions, decreasing risky questions
Psychological Persuasion in Suspect Interviews
Reid, PEACE, and Pathways Forward
The questioning of suspects is a vital part of many law enforcement investigations. The inherent hesitation of suspects to provide information when questioned, however, has meant that interviewing approaches such as the Reid technique have included psychological persuasion tactics to overcome this resistance (e.g., minimization and maximization). In recent years the negative outcomes associated with accusatorial Reid‑based approaches (e.g. false confessions, voluntariness concerns) has led to the creation of a new information‑gathering approach known as the PEACE model. Research has shown that following PEACE‑based approaches can allow interviewers to gather more accurate information from suspects while largely avoiding the potential to cause false confessions. In the current paper we argue that (a) PEACE‑based approaches continue to contain a variety of psychological persuasion tactics and such tactics underly the success of the model, (b) the primary strength of PEACE‑based approaches is the desired outcome of the interview process (information vs. a confession) as opposed to a lack of persuasion, and (c) that psychological persuasion is an inherent component of any effective suspect interviewing approach within our current justice system. We hope that presenting these arguments will help generate a more nuanced and critical discussion of the role of psychological persuasion within suspect interviewing.
Keywords: Suspect Interviewing, Psychological Persuasion, Reid Technique, PEACE Model, Evidence‑Based
Meghana Srivatsav
Pär Anders Granhag
Leif A. Strömwall
Timothy J. Luke
Aldert Vrij
Bianca Baker‑Eck
Ray Bull
Dave Walsh
Ann‑Christin Cederborg
Torun Lindholm
Michael E Lamb
Erik Norrman
Joseph Eastwood
Kerry Watkins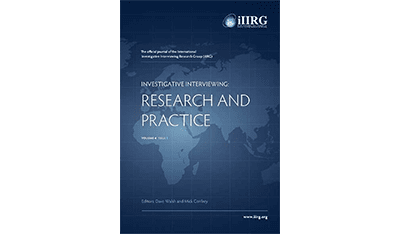 VOL. 10 - ISSUE 1
Eliciting Information in Intelligence Contexts: The Joint Influence of Helpfulness Priming and Interview Style

Authors: Neequaye, D. A., Ask, K., Granhag, P. A., & Vrij, A.

University of Gothenburg; University of Portsmouth
This study investigated the influence of helpfulness priming on information disclosure. Participants (N = 115) assumed the role of an informant with information about an impending terrorist attack. Subsequently, an interviewer solicited information about the attack using an interview protocol that displayed either high (helpfulness-focused) or low (control) fit with helpfulness. Before the interview, in an ostensibly unrelated experiment, priming of participants' helpfulness was performed and we assessed cognitive helpfulness accessibility. Priming and interview style did not, individually or in combination, significantly influence information disclosure. However, follow-up analyses showed that the helpfulness-focused interview style was counterproductive— decreasing information disclosure—when interviewees' helpfulness accessibility was low. This research suggests that interview styles that do not match the interviewees' temporary (e.g., primed) or chronic (e.g., personal values) level of helpfulness motivation are potentially maladaptive and may counteract the goal of increasing information disclosure.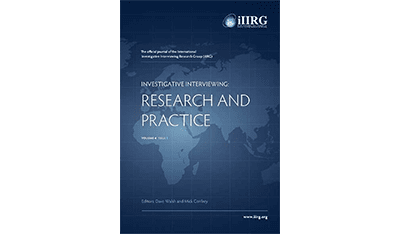 VOL. 10 - ISSUE 1
Effective evaluation of forensic interviews: The Forensic Interview Trace (FIT)

Authors: Farrugia, L. D., Oxburgh, G. E., & Gabbert, F.

School of Psychology, University of Sunderland; School of Psychology, Newcastle University; Department of Psychology, Goldsmiths, University of London
Forensic interviewing forms an integral part of a police/law enforcement officer's main duties and responsibilities. However, not every interviewer possesses suitable interview skills to be able to complete this effectively and despite the introduction of the PEACE model of interviewing, with the last 'E' focusing specifically on 'Evaluation', this stage of the interview model rarely gets the attention it deserves. This is concerning given the need for forensic interviews to be ethical, productive and admissible. The Forensic Interview Trace (FIT) is a recently developed tool designed to record all aspects of a forensic interview including questioning, interviewee responses and interview/interviewee characteristics. The development of this tool is considered within the context of a forensic interview and in comparison to similar tools, namely the Griffiths Question Map (GQM). Whilst still in its infancy and requiring empirical testing and validation, it is anticipated that the FIT will assist with the effective evaluations of forensic interviews in order to ensure compliance with relevant guidance and legislation, as well as ensuring that effective interview skills pertain to best practice.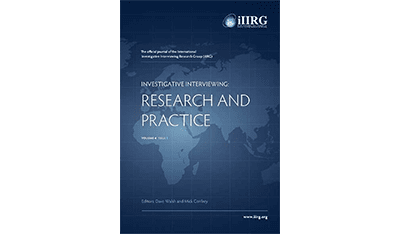 VOL. 10 - ISSUE 1
What works in investigative interviewing? Using Systematic Maps to examine the evidence base

Authors: Gabbert, F., Wright, G., Hope, L., Oxburgh, G., & Ng, M.

Goldsmiths, University of London, UK; University of Portsmouth, UK; Newcastle University, UK
Competent investigative interviewing skills are key to securing reliable information from victims, witnesses, informants, and suspects. Information obtained in interviews often plays an important role in directing an investigation, informing effective decision-making, promoting efficient allocation of resources, as well as securing reliable prosecutions and mitigating risk of miscarriages of justice. However, effective investigative interviewing is a complex skill to master; demanding a sound understanding of the many cognitive, social, and environmental factors that influence the content and accuracy of witness and suspect accounts (Gabbert & Hope, 2018; Hope & Gabbert, 2019). To ensure that investigative interviewing and intelligence gathering produces usable, credible, and reliable information in an effective and ethically defensible manner, training and practice must be evidence-based. This short article outlines how practitioners, trainers and policy makers can navigate the best available research evidence to evaluate 'what works?' in investigative interviewing.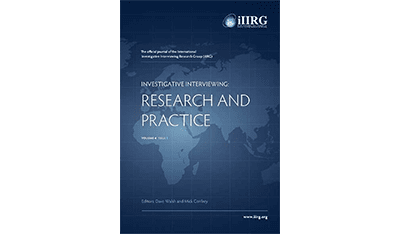 VOL. 10 - ISSUE 1
Detecting Guilt Presumption in a Police-Suspect Interview: An Evaluation of the Questions in a Dutch Murder Case

Authors: Adams-Quackenbush, N. M., Horselenberg, R., Tomas, F., & van Koppen, P. J.

Department of Criminal Law & Criminology, Maastricht University; Department of Psychology, University of Wolverhampton; Department of Psychology, Université Paris; Department of Criminal Law & Criminology, VU University Amsterdam
Controlled studies have demonstrated that guilt-presumptive questions usually accompany interviewer guilt bias and accusatory behaviours towards a suspect. When evaluating police-suspect interviews, however, conventional methods primarily focus on the appropriateness of questions, and guilt-presumption is not featured as a questioning strategy. Instead, guilt-presumptive utterances are aggregated with other types of inappropriate opinion statements. There is often more happening within an interview than is immediately identifiable by simply focusing on question types. Examining the interactivity and behaviours that lead to accusations can reveal subtleties that have a profound influence on the flow and outcome of the interview. To demonstrate this, we analysed six interviews from a single Dutch murder investigation for guilt-presumptive language (accusations and insinuations of guilt) and question appropriateness. We then analysed the police-suspect interactions within the interview that occurred prior to, and immediately after the guilt-presumptive language was used. The findings demonstrated that accusations prompted suspect denials, facilitated a drastic decline in suspect cooperation, and impeded the ability for interviewers to gain investigation relevant information (IRI). We argue that more applied research on guilt-presumptive language is needed in the investigative interviewing literature, particularly in the context of biased decision-making regarding questioning strategies.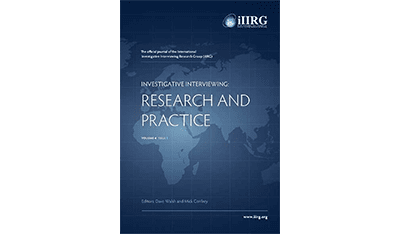 VOL. 10 - ISSUE 1
Where is the Body? Investigative Interviewing Strategies in Missing Body Homicide Cases

Authors: Ryan, N., Westera, N., Kebbell, M., Milne, R., & Harrison, M.

Griffith Criminology Institute, Griffith University; School of Applied Psychology, Griffith University; Centre of Forensic Interviewing, University of Portsmouth; Australian Criminal Intelligence Commission
In some murder cases the location of the victim's body is unknown. In these circumstances, the information provided by the murderer can be the key to locating the victim's body. In this paper we report the findings of 11 semi-structured interviews with homicide investigators who have worked on missing body homicide cases. Investigators were asked about their critical decision points, and how interviews in these cases should be conducted. Four main themes were identified from the interviews. These were; (a) establishing rapport; (b) strategies for gaining information about the site location; (c) strategies for checking suspect veracity; and, (d) impediments to the interview process. This study provides a research base to inform how homicide interviews are conducted in these cases and suggests a lack of a direct evidence-base for interviewing in these cases.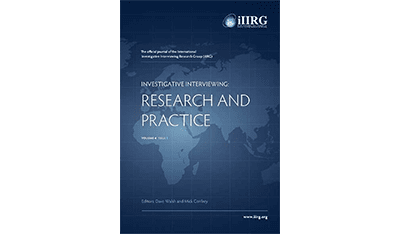 VOL. 9 - ISSUE 1
Motivational Interviewing in the Context of Police Investigative Interviews with Suspects

Authors: Tedeschini, J., & Jung, S.

Edmonton Police Service (retired), Edmonton, AB; MacEwan University, Edmonton, AB
The field of police investigations has been gradually progressing from accusatorial approaches to inquisitorial approaches in the context of interviewing suspects. This article explores the utility of motivational interviewing, which was taken from the field of counseling and provides a structured approach to engaging individuals in moving from ambivalence to motivation to change, in the context of police investigative interviews with suspects. Motivational interviewing offers an ethically driven approach to rapport building and can be effective in many situations. This article highlights the contexts where motivational interviewing may be applied and where it is contraindicated. Implications for training of police investigators and for research will also be discussed.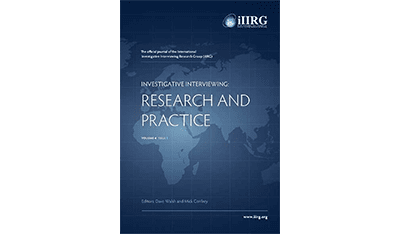 VOL. 9 - ISSUE 1
Voices from the Front Line: Police Officers' Perceptions of Real-World Interviewing with Vulnerable Witnesses

Authors: Hanway, P., & Akehurst, L.

University of Portsmouth, UK
The current study investigated the experiences of nine UK police officers who specialise in the interviewing of vulnerable witnesses. Semi-structured interviews were conducted with each of the officers, the interviews were then analysed using an Interpretative Phenomenological Analysis (IPA) approach, hence the relatively low sample size. Three key themes were identified. These themes were; pressures on interviewers including cognitive load, the culture within the police service and stress; the lack of development of interviewing skills including few opportunities for continuing professional development and feedback; and witness considerations including rapport building and interviewing facilities. Participants were acutely aware of the importance of Achieving Best Evidence (ABE) guidelines (Home Office, 2011). However, compliance in the real-world was perceived to be difficult and barriers to conducting high-quality interviews were identified.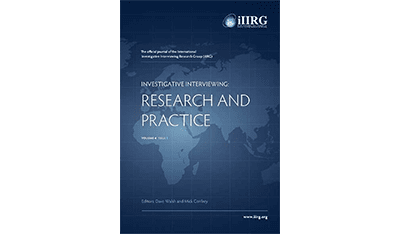 VOL. 9 - ISSUE 1
The Interrogation of Vulnerable Suspects in the Netherlands: An Exploratory Study

Authors: Geijsen, K., Vanbelle, S., Kop, N., & de Ruiter, C.

Maastricht University; Police Academy of the Netherlands
This study explored the effectiveness of Dutch police interrogation practices in relation to psychologically vulnerable suspects. Examples of psychological vulnerabilities are mental disorders, abnormal mental states, and intellectual disabilities. These psychological vulnerabilities of suspects may interfere with, for example, coping with the stress of police interrogations, understanding questions, decision-making, and overseeing the implications of their answers. The General Interrogation Strategy used by Dutch police officers is an information gathering interrogation method that includes both investigative and accusatory components. In this study, suspects in police custody (N = 36) were psychologically screened for intellectual disabilities, mental disorders, abnormal mental states and substance abuse. Interrogation transcripts were analyzed with the Griffiths Question Map and classified as either appropriate (about 11%) or inappropriate (about 86%). Vulnerability of suspects was unrelated to appropriateness of the interrogations. Results showed that 69% of the suspects could be labelled as vulnerable, and about 85% of these vulnerable suspects were interrogated inappropriately. The findings indicate that more research is needed on the appropriateness of current Dutch interrogation methods.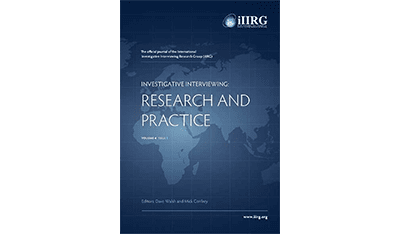 VOL. 9 - ISSUE 1
Obtaining best evidence from the autistic interviewee: Police-reported challenges, legal requirements and psychological research-based recommendations

Authors: Maras, K., Mulcahy, S., Crane, L., Hawken, T., & Memon, A.

University of Bath; University of Liverpool; UCL Institution of Education, University College London; Royal Holloway, University of London
Autism spectrum disorder presents unique challenges for police officers seeking to obtain best evidence. In this article, we outline some of the characteristics of autism that require special consideration at interview (to best support autistic people), together with findings from a survey of almost 400 UK police officers regarding their experiences and perceptions of challenges they face when interviewing autistic people. We discuss current challenges, what strategies may be helpful and directions for future research and practice.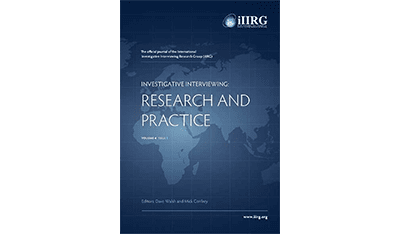 VOL. 9 - ISSUE 1
Reporting on Police Interrogations: Selection effects and bias related to the use of text, video and audiotape

Authors: Malsch, M., Kranendonk, P. R., De Keijser, J. W., Komter, M. L., De Boer, M., & Elffers, H.

NSCR, Amsterdam; Leiden University, Leiden
As a result of technological developments, digital recording of police interrogations has become a straightforward option in many legal systems. Videos of interrogations can now be used during criminal proceedings, instead of or in addition to written reports. Text, image and sound have different effects in the criminal justice system. This article first discusses the existing research into these effects. A study is presented in which written reports of 55 real-life Dutch police interrogations of suspects are compared to the audio and video recordings. Interrogations appear to be rigorously summarized and edited in the written reports, which may lead to biased or misinformed judgments. Risks for fact-finding are discussed and ways of enabling a better review of police interrogations are examined.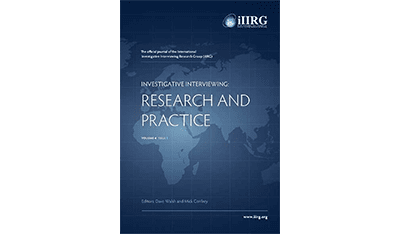 VOL. 8 - ISSUE 1
Personality factors, Interview Competencies and Communicative Suspiciousness of Canadian Police Interrogators of Criminal Suspects

Authors: Funicelli, M., & Laurence, J.-R.

Royal Canadian Mounted Police
The interrogation of suspects in a criminal investigation is a prosecution's most potent weapon and it is sometimes the best available evidence. Identifying the profile of an effective interrogator may improve interview performance. Data concerning personality dimensions, interviewing competencies, and communicative suspicion, a form of cognitive bias, were collected from police interrogators employed with medium and large police forces across Canada. The study confirmed the relations between several Police Interview competencies and traits from the Five Factor Model previously reported by DeFruyt, Bockstaele, Taris and Van Hiel (2006) and Smets (2009). General Communicative Suspicion (Levine and McCornack, 1991) was negatively related to many of the competencies and personality factors thought to be good indices of job performance. Results are discussed in light of the importance of evaluating the roles played by personality, competencies and cognitive biases in the context of police interrogations.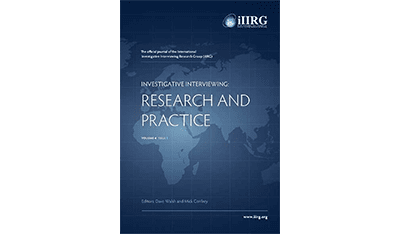 VOL. 8 - ISSUE 1
The Effect of Training on Investigative Interviewers' Attitudes and Beliefs Related to child Sexual Abuse

Authors: Lahtinen, H.-M., Korkman, J., Laitila, A., & Mehtätalo, L.

University of Eastern Finland; Åbo Akademi University
This study explored the effect of training on investigative interviewers' attitudes and beliefs related to child sexual abuse (CSA). The one-year training provided knowledge about the influence of attitudes and beliefs when investigating alleged crimes against children, guidance for using an interview protocol developed by the National Institute of Child Health and Human Development (NICHD) and the theory behind its use and supervision and feedback for the participants. In total, 27 investigative interviewers took part in the training. Attitudes and beliefs related to CSA were measured with a questionnaire at the beginning and end of training and a year after the training was completed. It was found that the training decreased the total number of incorrect beliefs held by participants and that this positive effect was maintained a year after the training. Already at the beginning of the training few participants were found to hold biased attitudes towards CSA, such as strongly relying on intuition, and the results improved further by the end of the training. Nevertheless, the follow-up revealed that, after a year, participants tended to trust their intuitions more than at the end of the training. Implications of the study for training investigative interviewers will be discussed.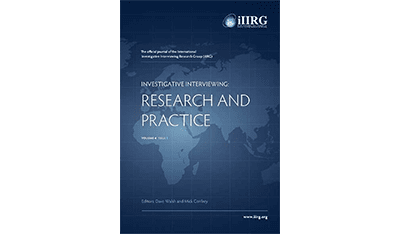 VOL. 8 - ISSUE 1
The Effects of Practice Narratives in Interviews with Australian Aboriginal Children

Authors: Hamilton, G., Brubacher, S., & Powell, M. B.

Deakin University
Best-practice forensic interview protocols recommend that interviews with children should include a practice narrative. While the benefits of practice narratives have been consistently demonstrated in non-Aboriginal populations, particular interaction features in many Aboriginal communities may affect how the interview technique applies to Aboriginal children. Our study aimed to examine the effectiveness of practice narratives on the memory reports of 64 Aboriginal children (6 to 15 years) from three remote Australian communities. Children participated in a staged 30-minute innocuous event, and were interviewed one to two days later by experienced interviewers (half with a practice narrative and half without). Logistic and multiple linear regressions demonstrated that practice narratives did not predict the accuracy or informativeness of Aboriginal children's subsequent accounts. Unexpectedly, results revealed that girls in our sample produced more words and target details, as well as fewer confabulations compared to the boys. The implications of these findings for forensic interviews with Aboriginal children are discussed.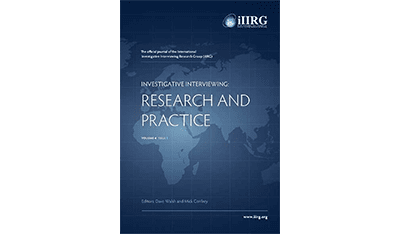 VOL. 8 - ISSUE 1
An Exploration of Interpreter Performance in Intelligence Gathering Interviews

Authors: Leins, J. D. A., Zimmerman, L. A., & Zabecki, J. M.

U.S. Marine Corps
This study explored the performance of interpreters in military intelligence-gathering interrogations. We coded transcripts of 10 interrogations of one detainee at an overseas U.S. military detention facility. The same interrogator conducted each session with the assistance of two interpreters who participated in one session together and worked alone in the remaining sessions. We coded interpretations as accurate (gist) or one of three errors: omission, substitution, or addition. We report accuracy and error rates across interpreters, as well as differences in interpretation accuracy as a function of the direction of interpretation (English-toArabic or vice versa). Interpreters were largely accurate, conveying the gist of information in at least 82% of interpretation attempts. However, they made a variety of errors which differed depending upon the direction of interpretation. Interpreters generally refrained from assuming the role of interrogator and using tactics or rapport building techniques. Implications and future directions are discussed.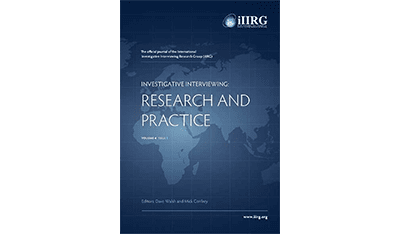 VOL. 8 - ISSUE 1
A Relationship, a Venereal Disease, and its Aftermath

Authors: De Zutter, A. W. E. A., Horselenberg, R., & Van Koppen, P. J.

Maastricht University, The Netherlands; VU University Amsterdam, The Netherlands
This paper contains a case study, in which we study the criminal file to address the validity of a rape allegation. In this case, a woman accuses her former male partner of raping her repeatedly. The criminal file contains exclusive material that helps to answer the question of validity of the allegations in an objective manner. The alleged crimes, for instance, were recorded and documents that are normally concealed, such as the police journal, were made public. Our analysis revealed the professional misconduct of several important actors in the case. It reveals a process that could come across as a conspiracy to convict the accused of crimes he did not commit, but can be explained by tunnel vision. The police officers and the Public Prosecutor were so convinced that the allegations were valid that they were willing to sacrifice the truth to get a conviction. Ten arguments were presented to support the conclusion that the allegation was false. Falsified evidence, proven false allegations, a deceitful complainant, and lack of evidence are but a few of these arguments. This case is a perfect illustration of the devastating effects of a false allegation of rape. To date, the accused still suffers from the dire consequences of these accusations.
VOLUME 7 - ISSUE 2: Special Issue on Intelligence Gathering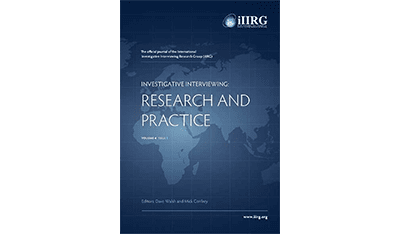 VOL. 7- ISSUE2
Unchartered waters: Social science in intelligence interviewing contexts

Authors: Michael J. Williams and Steven M. Kleinman

University of Massachusetts, USA, Operational Sciences International
The guest editors introduce this special edition of International Interviewing: Research and Practice, on the subject of Investigative Interviewing for the Purposes of Gathering Intelligence.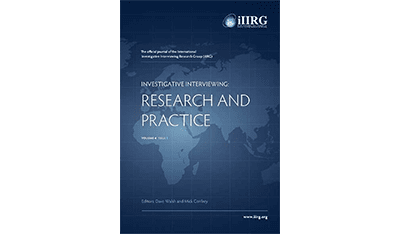 VOL. 7- ISSUE2
Blood from a stone: Why rapport works and torture doesn't in 'enhanced' interrogations

Authors: Laurence Alison, Susan Giles, and Grace McGuire

University of Liverpool, UK
Contrary to the harsh 'enhanced interrogation' techniques employed during CIA operations on the War on Terror, contemporary research demonstrates that rapport building is a more effective way of achieving positive outcomes in interviews with general offender populations. Comparatively less research has explored the role of rapport with recalcitrant suspects, particularly suspected terrorists. We define a 'terrorist suspect' as an individual that a law enforcement officer has reasonable suspicion of involvement in a terrorist offence, with an 'investigative interview'/'interrogation' as the formal questioning of the suspect by one or more police officers following the suspect's arrest. This paper aims to develop the internal coherence of rapport approaches in interviews with terrorist suspects by providing a review of how and why rapport underpins successful police interrogations with suspected terrorists. We examine the much misunderstood and ill defined concept of rapport and how recent recent research has observed and measured rapport in operational field settings. We then examine the conceptual basis of an emerging research and training tool, ORBIT, and outline the reasons why rapport and tools such as ORBIT should be effective in (i) reducing counter interrogation tactics and (ii) increasing the amount of evidence and information generated. The review concludes by acknowledging the practical implications this has for interrogation and human intelligence practices.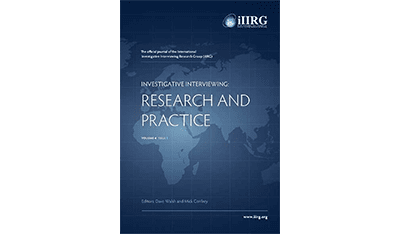 VOL. 7- ISSUE2
Social identity and the perceived effectiveness of interrogation methods

Authors: Christopher E. Kelly, Sami Abdel-Salam, Jeaneé C. Miller, and Allison D. Redlich

Saint Joseph's University, USA, West Chester University, USA, University of Albany, USA
To date, research on interrogation has not given much attention to how social and cultural forces possibly influence the interactions between interrogator and detainee. In this paper, we applied the principles of Social Identity Theory (SIT) to explore interrogators' perceptions of how effective various interrogation methods are with detainees who are similar to themselves (i.e., in-group members) versus those who are dissimilar (i.e., out-group members). The social identity characteristics measured were culture, language, gender, and age. Using a sample of 225 interrogators and investigative interviewers from 10 countries who participated in an anonymous online survey, we found support for our hypothesis that interrogators were significantly more likely to report interrogation methods (defined as the six domains of Kelly et al.'s (2013) interrogation taxonomy) as being 'very effective' with in-group detainees than with out-group detainees. Additionally, we found that interrogators who reported higher levels of effectiveness and comfort with detainees from other cultures were significantly less likely to demonstrate in-group bias. Implications for practice and future research were considered.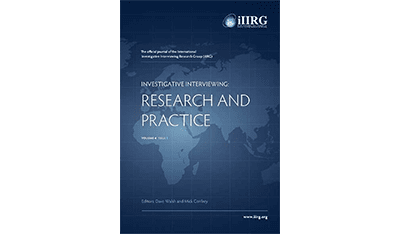 VOL. 7- ISSUE2
Intelligence interviewing: Synthetic environments, cognition and cognitive styles

Authors: Coral J. Dando and Claire Tranter

University of Wolverhampton, UK
For the foreseeable future, gathering information from others is likely to remain a fundamental goal for those concerned with protecting national and international security. A central challenge facing all information gatherers is to identify how a sender (the information collector) might 'manage' a receiver (the information holder) to best effect, that is how to encourage the receiver to move from a position of witholding to imparting information. Additional challenges arise from recent moves away from coercive, interrogative methods towards intelligence interviewing, and the increasing use of synthetic environments as communication channels, and so how senders might persuade receivers when interacting in synthetic environments. Here we disciss how the information gathering literature, with reference to intelligence interviewing, might advance in the face of such change, suggesting that those tasked with developing bespoke plans, or operational accords might wish to consider social cognition and cognitive styles theory to support positive outcomes in synthetic environments, without commanding them.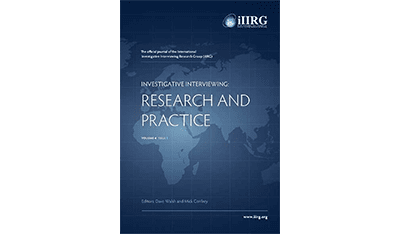 VOL. 7- ISSUE2
Neurolinguistic Programming (NLP) in investigative interviewing: Recommended alternative methods

Authors: Sujeeta Bhatt and Susan Brandon

Federal Bureau of Investigation, Washington, USA
Neurolinguistic programming (NLP), intended as methods of influence and communication, was created by observing and categorizing assumed expert psychotherapists' behaviours in the 1970s. Since then, NLP has been offered not only as a way to treat a variety of physical and mental health issues, maximize human potential and improve interpersonal interactions, but also as a method to increase the effectiveness of criminal interviews and interrogations. However, research has consistently failed to find support for the basic premises of NLP. In lieu of NLP, empirically-based communication and negotiation methods (including active listening and verbal and non-verbal behavior matching and mimicry) should be used as a means to build rapport and trust between parties.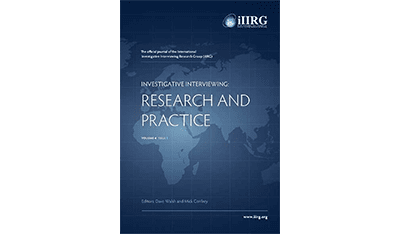 VOL. 6 - ISSUE 1
The theory of interrogation non-­cooperation

Authors: Michael J. Williams

University of Nevada, Reno, USA
The present study offers evidence in support of an overarching theory regarding why intelligence sources choose to withhold confidential information. This theory can offer HUMINT collectors a useful framework to guide their interrogations; providing a (i) theoretical footing upon which future research can be based; (ii) means to explain the results of prior interrogation studies; (iii) theoretical target for other researchers: an object ripe for disproof. The theory asserts that the reasons underlying sources' reluctance to disclose confidential information can be linked to their fear, social anxiety, and/or their principles. Participants imagined themselves in six interviewing/interrogation scenarios, including what they would not want to tell the collector. Subsequently, participants reported their reasons for withholding information. Supporting the theory, blind raters classified 100% of responses within the theory's taxonomy, and raters' agreement was high. Participants' self-ratings along the theory's taxonomy offered corroborating support for the theory.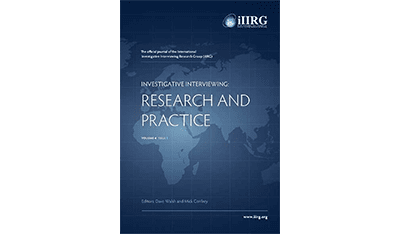 VOL. 6 - ISSUE 1
Confusion in the Courtroom: The effect of confusing questions on eye-witness recall

Authors: Sarah Henderson & Janet Buries

The Robert Gordon University, Aberdeen, UK; Federeal Bureau of Investigation, Washington DC, USA
This paper examines the influence of confusing questions on the accuracy and confidence of adolescents' recall of a mock crime by answering either simple or confusing questions in written form. One hundred and twenty four adolescents (aged between 13 and 17 years) viewed a brief video of an unusual criminal event and were then asked to complete a question booklet addressing what they had seen. Half of the participants were given four categories of confusing questions (negatives, double negatives, complex syntax, and complex vocabulary – all question types typically used within courtroom examinations); the other half were asked simpler forms of the same questions. The confusing questions did reduce accurate recall of an unusual event. The results also suggested that confusing questions weakened the relationship between confidence and accuracy. Poorly worded questions, exacerbated by repetition, potentially corrupt eyewitness memory and derail investigations. The interaction of retrieval access dynamics with traditionally complicated and intimidating courtroom questioning is also addressed.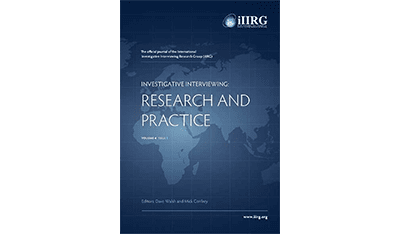 VOL. 6 - ISSUE 1
An analysis of the eyewitnesses' memories of a shooting incident

Authors: Kristjan Kask & Kristiine Kubard

University of Tartu, Estonia
Many people, particularly those who do not attend iIIRG conferences, may not be aware of the full potential of the International Investigative Group to inform, facilitate and support academic-practitioner interactions. One possible illustration of how the group has been successful in this respect is the development and progress of the Liverpool Interview Protocol (LIP). The iIIRG was involved at the inception of the LIP and the group has been essential to its advancement and application. In this article, therefore, it is argued that the development and application of the LIP might serve as a useful model of how, through the iIIRG, a fruitful academic-practitioner interaction may be achieved. However, for any technique to be developed and applied effectively, it must be seen in the context of other techniques that may, a) be more useful in different contexts, and b) could be used in combination to provide more effective outcomes. Emphasis is placed on the role of iIIRG in engendering a non-competitive co-operative ethos where complementary research and practices may flourish.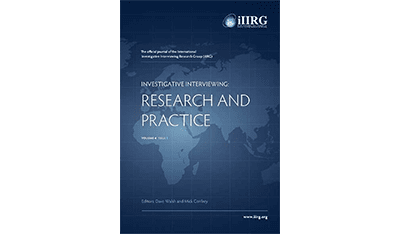 VOL. 6 - ISSUE 1
An example of a solution-focused academic-practitioner co-operation: How the iIIRG facilitated the development of the Liverpool Interview Protocol

Authors: Jacqueline Wheatcroft & Graham Wagstaff

Witness Research Group, University of Liverpool, UK
Many people, particularly those who do not attend iIIRG conferences, may not be aware of the full potential of the International Investigative Group to inform, facilitate and support academic-practitioner interactions. One possible illustration of how the group has been successful in this respect is the development and progress of the Liverpool Interview Protocol (LIP). The iIIRG was involved at the inception of the LIP and the group has been essential to its advancement and application. In this article, therefore, it is argued that the development and application of the LIP might serve as a useful model of how, through the iIIRG, a fruitful academic-practitioner interaction may be achieved. However, for any technique to be developed and applied effectively, it must be seen in the context of other techniques that may, a) be more useful in different contexts, and b) could be used in combination to provide more effective outcomes. Emphasis is placed on the role of iIIRG in engendering a non-competitive co-operative ethos where complementary research and practices may flourish.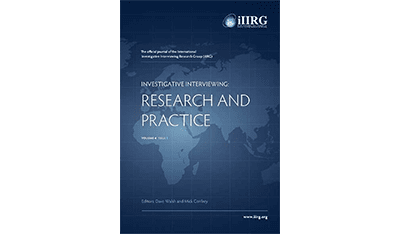 VOL. 6 - ISSUE 1
Book Review of Shepherd, E., & Griffiths, A. (2013). Investigative Interviewing: The conversation management approach, 2nd Edition

Authors: Dave Walsh

University of Derby, UK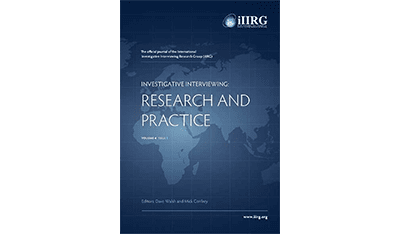 VOL. 5 - ISSUE 2
Police interviews mediated by interpreters: An exercise in diminishment?

Authors: Georgina Heydon and Miranda Lai

Royal Melbourne Institute of Technology (RMIT University), Australia
This paper uses monolingual police investigative interviewing conducted under the PEACE model and using Cognitive Interviewing techniques as a framework to investigate issues that may arise in bilingual police interviewing mediated by interpreters. Through a mock police interview incorporating Cognitive Interviewing verbal strategies conducted in eight English-foreign language combinations, the authors identify issues that exist in bilingual settings. The authors argue that the central strategy of modern police interviewing techniques – eliciting a free-form narrative from the witness or suspect – conflicts fundamentally with the cognitive requirements and linguistic operations of the interpreting process. Collaboration between the interpreting and policing research communities need to be furthered in order to identify appropriate adjustments when implementing Cognitive Interviewing in bilingual settings.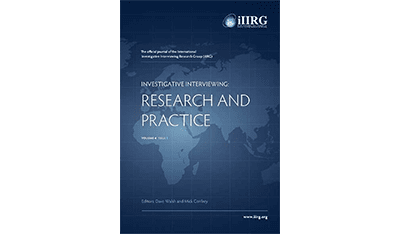 VOL. 5 - ISSUE 2
Notetaker: A tool for taking notes, briefing and analysing investigative interviews

Authors: Kerry Marlow and Martin Hilbourne

South Wales Police, UK
During the course of an investigative interview with a victim, witness or suspect, the interviewer is expected to gather detail for the purpose of criminal or civil proceedings. Defining detail has relied on the experience and knowledge of the individual interviewer. 'Notetaker' has been developed to provide a more consistent approach to the gathering of detail. Using the system may assist interviewers in assessing and identifying the information categories of detail differentiating between evidential and investigative detail. When conducting interviews, investigators face the formidable task of having to actively listen, formulate questions and take notes simultaneously. In the absence of a structure to taking their notes, interviewers' may be inclined to try and make a contemporaneous written record of the information provided by the interviewee. In these circumstances, the demands on the interviewer's information processing systems are likely to be overloaded. Using the 'Notetaker' system can assist in structuring note-taking, analysis of the detail and briefing and debriefing of interviewers and other personnel involved in the investigation.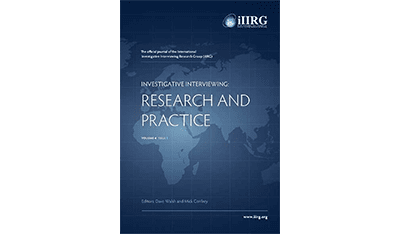 VOL. 5 - ISSUE 2
Self and supervisory evaluation of investigative interviewing performance

Author: Dave Walsh

University of Derby, UK
Evaluation is one of the five principles of an interviewing framework used by the police in England and Wales when attempting to gather reliable information from victims, witnesses, and suspects. Within that framework officers should evaluate when conducting interviews and thereafter for several reasons, including that of developing their professional performance. Despite the importance to the model, it has rarely been examined as to whether evaluation is being undertaken effectively in practice, how the process is conducted, and to what effect on later performance. This discussion paper seeks to alter that position, focussing upon the practices of various investigation professionals. The paper sets a future agenda for evaluation research in the context of investigative interviewing. It highlights (i) the need to study the task of evaluation in investigative interviewing; (ii) the challenges that confront investigation professionals when undertaking evaluation; and (iii) the potential individual and organisational benefits of conducting evaluation. A review of the literature concerning the evaluation task in the investigative interviewing domain reveals an unstructured approach to both self and supervisory evaluation. It is concluded that unless that position changes opportunities to enhance interviewing skills will continue to be overlooked.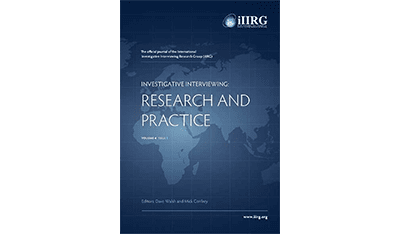 VOL. 5 - ISSUE 2
What is 'believed' or actually 'known' about characteristics that may contribute to being a good/effective interviewer?

Author: Ray Bull

University of Derby, UK
This article presents a comprehensive overview of the published literature on (i) what is believed and (ii) what is actually known about the characteristics that may contribute to people being good/effective investigative interviewers. It commences with a review of the beliefs concerning the particular abilities/skills that should be possessed by interviewers/investigators who are able to gain information from interviewees. Following this a review is provided of research on actual relationships between skills/abilities and information gain in interviews. Next is presented research on the beliefs of interviews themselves. The final part contains a review of individual differences in the ability to determine if interviewees are giving truthful or deceptive information.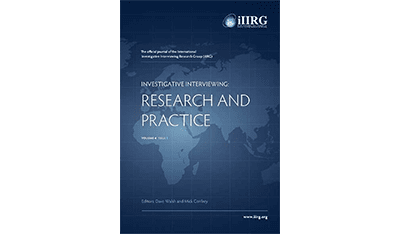 VOL. 5 - ISSUE 2
Investigative Interviewing and Anti-Doping Developments in Australia

Authors: Steven Moston, E.Terry Engelberg and James Skinner

University of Canberra, Australia and Griffith University, Australia
Doping in sport is banned under a series of international and national rules. The detection of doping has traditionally been conducted through the analysis of urine and blood samples. This strategy is now widely recognised as having failed, with many doping athletes successfully evading detection. In early 2013 the Australian Crime Commission released a report (Organised Crime and Drugs in Sport), which highlighted the growing links between organised crime and sport. The immediate response from the Australian Government has been to introduce new investigative powers (including coerced testimony) that put sports doping into the serious crime category. This paper explores the opportunities for investigative interviewers to contribute to anti-doping efforts. It reviews some of the recent national and international legislation that govern anti-doping, highlighting the ways in which investigative interviewing has come to assume a key role in anti-doping efforts.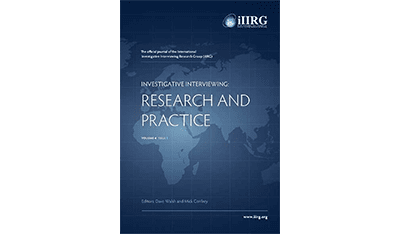 VOL. 5 - ISSUE 2
Ridley, A., Gabbert, F., & La Rooy, D. (2012). Suggestibility in Legal Contexts: Psychological Research and Forensic Implications

Book Review Author: Laura Oxburgh

University of Portsmouth, UK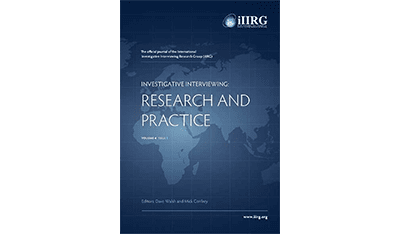 VOL. 5 - ISSUE 1
Experiences from training and supervision in real (video-recorded) suspect interviews in Belgium: Pitfalls and opportunities

Authors: M. Vanderhallen, G. Vervaeke, F. Mulleners and E. Michaux

Faculty of Law, Antwerp University, Belgium
In 2010, awaiting the development and implementation of new Belgian legislation following the ECtHR Salduz case-law, judicial authorities advised to video-record the first suspect interview in serious cases. For Belgian police, this requirement was a major challenge with regard to both technical equipment as well as police officers' attitudes and skills. As a consequence, the chief of police of one of the local police stations decided to implement a project covering these three components. With regard to the required attitude change and improvement of interview skills a preliminary training and supervision trajectory was developed. The training and supervision (peer feedback and expert feedback) yielded some interesting experiences concerning routines as well as learning processes. Based upon the aforementioned practical implementation, some preliminary pitfalls and opportunities for supervision in practice are formulated.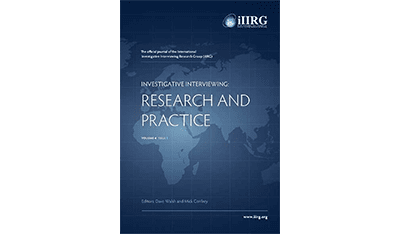 VOL. 5 - ISSUE 1
What is Voluntary? On the reliability of Admissions Arising From Mr. Big Undercover Operations

Authors: Timothy E. Moore and Kouri Keenan

Department of Psychology, Glendon College, York University, Canada
It is a bedrock principle of common law that if a suspect is subjected to police threats or inducements any incriminating statement arising from these tactics is presumptively inadmissible. Centuries of experience have taught judges that the institutional power that a person in authority wields in a custodial interrogation affects the suspect's ability to freely choose whether or not to answer questions. Threats and/or inducements inevitably compromise the reliability of any subsequent admissions. In this paper we show that some undercover confession-eliciting techniques can be as functionally, if not more oppressive than those sometimes employed by interrogating officers. Both the perceived 'authority' of the agent and the custodial status of the suspect are moot with respect to the degree of psychological control that is being exerted. Consequently we recommend that such tactics should receive more judicial oversight than they have heretofore been given.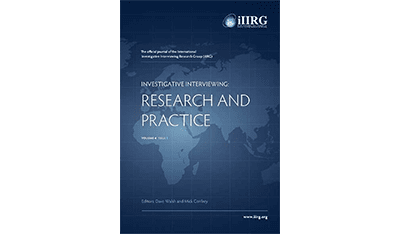 VOL. 5 - ISSUE 1
"I'll just intervene whenever he finds it a bit difficult to answer" Exploding the myth of literalism in interpreter-mediated police interviews

Author: Fabrizio Gallai

The University of Bath, UK
Despite the growing prevalence of interpreter-mediated interviews, this area remains widely under-researched in Interpreting and Police studies alike. Through the analysis of the "participation framework" (Goffman, 1981), this small-scale study aims to challenge the myth of literalism in seven interpreted police interviews involving Portuguese- and Italian-speaking suspects and a Portuguese-speaking witness. In particular, it investigates the impact that "shifts in footing", i.e. the orientation of speakers towards each other and towards the verbal output (Wadensjö, 1998), have on rapport building in the first stage of cognitive interviews. Findings show that the specific moves contribute to the police interpreter's participation as police officers lose the control of topic and turns and the effectiveness of the interrogation is reduced, suggesting the need for a more nuanced conceptualisation of Codes of Practice and extensive training for interpreters and interviewers in sociological aspects of interpreted encounters.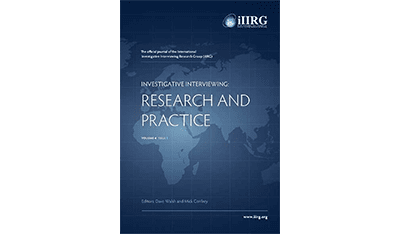 VOL. 5 - ISSUE 1
Child Forensic Psychology (2013) Edited by Robyn Holliday and Tammy Marche: A Review

Author: Ray Bull

Professor of Criminal Investigation, University of Derby, UK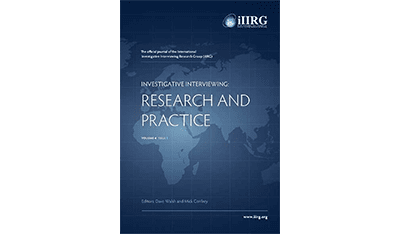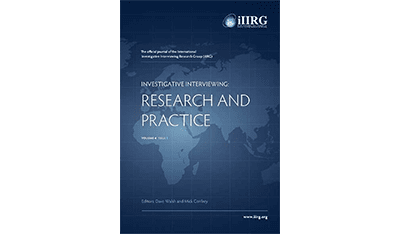 VOL. 4 - ISSUE 2
Suspect interviewing and mental health in the UK: An overview
Authors: Laura D. Farrugia and Rebecca Milne
Centre of Forensic Interviewing, Institute of Criminal Justice Studies, University of Portsmouth, UK
The interviewing of a person suspected of committing a criminal offence is a key and significant aspect of police work. Some research has suggested that, until recently, police officers would often try to persuade suspects to confess, regardless of the available evidence, rather than searching for the truth. But what is a miscarriage of justice and why do they occur? No criminal justice system is 'miscarriage proof', however, defining such a term is complex as such a term is highly dependable upon individual perspectives and context in which it may be used. In the UK, there is limited research, which focuses on the vulnerabilities of interviewees, with most concentrating only on the witness. When it comes to interviews with suspected offenders, there is almost no research at all. This overview provides a detailed outline and contemporary developments in practice relating to interviews with vulnerable suspects and makes suggestions of areas of future research.